Thank you to Rali, Shreya, Gracie and Avril Chloe for sending us their thoughts about the arrangements of coins in Circles, Circles.
We have investigated building up triangles made of circles.
Finding the meaning of the next size up

Finding a pattern to get the next size up 
Our definition for the next size up on a triangle is to add a border round the original triangle and to keep on doing it to get the additional size up.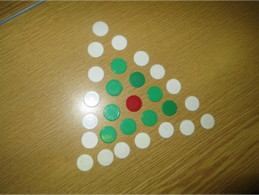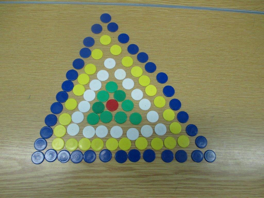 The rule used is: multiply the triangle number by 9 then add the size/border number.
Algebraically it was:
n x 9 + n which is 9n + n which is 10 n.