​A domino is made from two squares joined corner-to-corner and edge-to-edge, like this: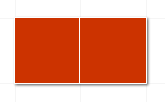 You may have come across dominoes decorated with spots, which are used to play games.
What if we joined more than two squares together?
There are two sorts of triomino made from three squares: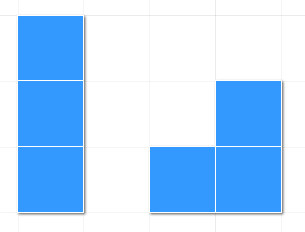 You can explore the L-shaped triomino here
By joining one extra square to the different triominoes, we get the tetrominoes - if you've ever played the computer game Tetris you might recognise some of the shapes!
If you join an extra square to a tetromino you get a pentomino - five joined squares.
Can you find all the different pentominoes?
How can you be sure you've found them all?
Once you've found all the pentominoes, you could take a look at Pentomino Puzzles to see some different shapes you can make with them.