We can imagine that a squirrel has four favourite trees, from 1st to 4th.
The squirrel heads towards the 1st tree but stops half-way (he finds a nut and buries it!). He changes direction and heads towards the 2nd tree but half-way he finds a nut (as before he buries it!). He then heads towards the 3rd tree and stops half-way etc. After heading towards the 4th he heads towards the 1st tree and keeps going in the same way.
These diagrams may help. . .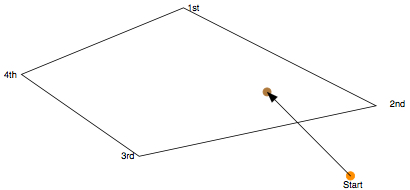 then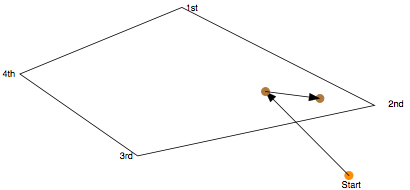 then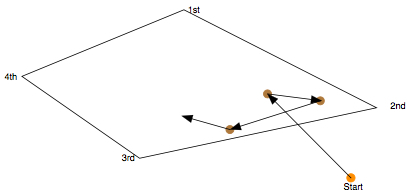 The third diagram shows the squirrel heading towards the 4th , and that's as far as the diagrams go.
So explore by continuing past the 4th to head towards the 1st again and so on.